Here are some reviews from some of our happy clients.
To Whom It May Concern,
I am very blessed to be one of Susan's Clients!
Susan has a rare mix of great talent and insight alongside the heart and passion to truly help Clients who not only wish to surpass their goals, but also to enjoy the process!
Susan has some sort of tremendous intuition that she caringly engages to listen closely to what me, her Client, has to say about my needs and concerns. She then uses those skills along with her marketing and product development talents to provide Clients like myself and others I've referred to her, with a fun, engaged, proactive experience that gets our services and products seen and heard!
Along the way, I've learned about her wide variety of talents, even clipboard design, that she can add to a Client's package depending on need and interest. Susan is one tremendously diligent, committed talent, and I highly recommend her for ALL people looking to build and/or promote a business, website or other entity!!
My website is: www.ForeverInspired.net – which Susan built from the ground up! If you have any questions, etc., please contact me at your convenience either via my website messaging, or by call/text at 916.247.1655.
Exceeded my expectations!
We are so happy working with Susan. They helped us to include us as a preferred photography vendor with some great Wedding dress boutique stores in New York and New Jersey.
Reasons we love working with them:
1. Very responsive: Contacting Susan (Bridal Industry Marketing Manager) is very easy. She is very quick on email which amazes me since she is a busy person. She helped us tremendously in each project from beginning to end to make the project successful and make us feel happy with the final product.
2. Well prepared: Susan knows her job better than anyone, before proposing us any project she did lot of research in the market about the project. Her suggestion and guidance was excellent and very knowledgeable to make each project successful.
3. Value: Cost of each project was really worth, they made the initial folder design and shared with us to review, and made the design change based on our request. Once the final design was approved by us they made a great Bridal Dress folder, which was excellent. The most important thing they delivered the project / product on time and it could not be possible without Susan, a big thanks!
4. Fun to work with: Though we never met Susan in person, she and her team handled everything online and over the phone with excellent communication. The interaction and comfort level to work with them was great.
5. Susan and her team are truly professional, helpful and well experienced on their field. They are the best!
6. We are working with Susan to increase our search engine rankings with their online marketing services.
Thank You!!
Sam
Lead Photographer / Owner
JioArts Photography
www.jiorts.com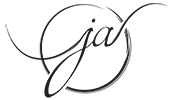 Susan,
You guys have been the best. You work with me and always are checking in. I cannot express how much you guys have been a blessing to me. I am excited to growing my business and with your help.
I would highly recommend you to others.

Stephanie White
Amorous Weddings and Events